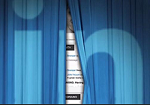 LinkedIn currently at 175 million members continues to grow by 170,000 profiles a day.  Now is the time to double down on your LinkedIn Lead Generation efforts by engaging these new features:
These new LinkedIn enhancements are focused on connection interactions vs. connecting with more people. It's about sharing and interacting. Each of these new features is focused to drive increased value through additional connection level content.  More content equals more insights into connections with these benefits:
More precise targeting options for your demand generation campaigns
Increased visualization of connection relationships to aid in prospecting
Streamlined profile and company editing (easier to use = more adoption)
Notifications enhancement (engage users)
Mobile App enhancements (increase use)
Enhanced content syndication segmentation options
Ability to build relationships with audience
Showcase skills
To learn more about how world-class companies are generating more qualified leads on LinkedIn than Google, Twitter and Facebook, sign-up for SBI's Make The Number Seminars here before Oct 31st deadline.  By attending, you will get a copy of my LinkedIn content marketing syndication strategy guide.
New to LinkedIn:
Endorsements
This new endorsement feature is more powerful than Klout.  Rather than an algorithm stating what areas of skill you are influential in, LinkedIn allows users to be recognized for the skills they posses by their professional connections. The Endorsements product manager at LinkedIn states: "With just one click, you can now endorse your connections for a skill they've listed on their profile or recommend one they haven't added yet."  This translates into increased insight for prospecting and increased targeting capabilities for Demand Gen campaigns.
The endorsement functionality is spreading like wildfire because the first time many hear about it is when their peer says something great about them.  They immediately want to return the favor.  Now your marketing team can key in on skills as insights for targeting.
Influencers
Unlike the standard status updates you see from your connections today. LinkedIn's Influencer program enables top thought leaders to write and share longer form content on LinkedIn. The best part of this is that there is no connection required to follow an Influencer in the industry.  Anyone can simply "Follow" the Influencer instead of "Connecting" to get the activity stream of the Influencer.  Being accepted into the Influencer program opens up many possibilities on the Demand Gen side of bringing rich content to LinkedIn's 175 million members.
Redesigned Company Pages
LinkedIn company pages have been enhanced to provide a better experience for company followers. The streamlined design makes it easy for followers to find what they are looking for, whether its news, information, job openings, products or services.  The new pages give businesses a more complete set of tools to effectively market to their buyers and build relationships.  Companies now have the ability to add a cover image that best represents their brand. Also, the company status updates are front and center with the ability to segment and target the audience that can view them. This adds a level of relevancy to the content being served to potential leads.
Redesigned Profiles
The biggest dynamic unfolding on LinkedIn today is that most members are updating their profiles on a regular basis. This used to be only true when someone was looking for a job. Things have changed and now members are updating their status, listing interesting articles they read or publishing content from their own company's blog. The new LinkedIn profile adds additional new dimensions to this such as adding new skills that others can endorse or listing projects that they are involved in.
This new LinkedIn profile adds to the already importance of users managing their own professional brand. An organization not demanding their employees to keep up with the LinkedIn pace of evolution will end up with dried up leads. Business intelligence leads cannot be gained without a company's core network of employees on LinkedIn.
Many people consider their LinkedIn proriles to be a purely personal presence.  We need to rethink that approach.  We have expectations that business development staff represent the company at tradeshows, community events, business networking, etc.  Their personal interactions at these events include expectations far beyond this being an event they are attending as a unique person. The LinkedIn presence to business is so impactful that you have to rethink your LinkedIn presence in the same way you think about your largest industry event of the year.  No one sends employees to industry events as individuals, and the same is true with LinkedIn.  It's simply too vital to ignore. 
Everyone who interacts with prospects and customers from your company should have a professional identity on LinkedIn. This enables your lead generation efforts to leverage LinkedIn's ability to reach a critical mass of its member's networks, gain insights and be present where your customers interact. This starts with every team member creating and keeping their profile updated. 
Key Takeaway: 
Now is the time to invest your marketing team in leveraging new LinkedIn features. If you want to learn more about how your company's lead generation program can leverage all of LinkedIn's capabilities, contact SBI about our Lead Generation offering.